Lesley Ford – Director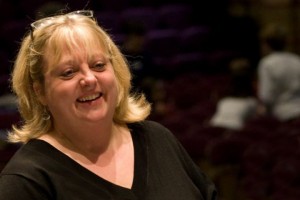 Lesley has been involved in school and community theatre for many years and in many capacities – writing and adapting plays, directing, stage management and even performing from time to time.
She has had a successful run of award-winning youth productions at The Cambridge Drama Festival with commissioned plays, Shakespeare and even a mini-musical. She directed the first three shows of new company Sawston Theatre Company and their 2013 show Witches of Eastwick received two NODA nominations. She is company director of Corkscrew Theatre Company, which was formed in 2014 and has already had a number of highly acclaimed and award-winning performances.
What she LOVES to do is work in depth with actors, be they eight-year old pirates, five-year old gnomes, or slightly older jolly villagers.
Geoff Page – Musical Director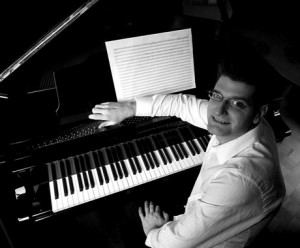 Geoff Page is Head of Music at Cambourne Village College. He has musically directed many shows with Audacious Productions, including Into The Woods, Les Miserables, Copacabana, Greaseand We Will Rock You.
He is also a part-time composer, and he has written a number of musicals that have been professionally produced, or performed by youth and amateur companies, including Academy of Death, The Odyssey: An Epic Musical Epic, The Ratcatcher and No Sleep For The Haunted. 
His shows are always dark, and quite often very silly.